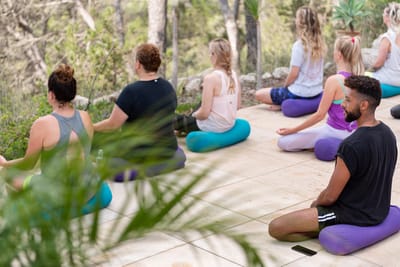 Group Work
Our group will be a safe place, surrounded by nature, high up and away from the stresses and strains of our lives. We will be in a creative space where there is room to listen and respond.
From this place of external beauty, we will feel enabled to look within, finding the dark and the light, accepting all, releasing what no longer serves us. This happens mainly through gentle body movements but also from daring to share with
HONESTY, OPEN-MINDEDNESS
and
WILLINGNESS
- the HOW mentioned in the 12 Steps recovery program.
The group energy will be an important aspect of the process.
The power of the group can be very transformative as long as there are very clear boundaries and guidelines.
These boundaries will be agreed by the group at the start of the retreat.
Each session will begin with a group sharing of feelings, followed by an activity, and ending with a short debrief. It will take courage and commitment to benefit from the process
We will provide a nurturing and safe environment infused with love, humour, (self ) compassion, tolerance and honesty to create a group where individuals experiencing anxiety, pain or numbness can safely explore, uncover and discard the stuck traumatic energy that is at the root of their suffering, and fill themselves with
love
.